Apply for Home Services
What Dignity at Home is About:
Marin CIL recently partnered with a regional home modifications company Home Safety Services. This new program will help to address the critical health issue of falls prevention among older adults and adults with disabilities.
Funding for this program is made available, at least in part, by the Marin Area Agency on Aging.
Home Modification Packages May Include:
Home Safety Assessment

Creating a safe home and bathroom is not a one-size fits all solution. Development of the appropriate grab bar and bathroom safety solutions depends upon thorough assessment of the consumer, caregiver (if any), and environment.

Small Home Repairs

Fixing unsafe floors with broken/uneven wooden steps or replacing worn carpet/tread, installing railings, installing moveable ramps.

Wheelchair Ramp

Make your home accessible with a durable wheelchair ramp. With multiple lengths and styles, we want you to find the best one to suit your mobility needs.

Grab Bars

Grab bars are the most common, and arguably the most effective, senior home safety modification. To be safe and effective, the grab bars must be properly selected, properly positioned and properly installed.

Raised Toilet Seat

Toilet solutions typically involve either raising the height, adding support or both. We'll assess your needs and guide you to the solution that will work best for you in your particular bathroom.

Handheld Shower

Confident and independent bathing is essential maintaining one's dignity, health and well-being. Minor shower adaptations can be life changing.

Fall Prevention Checklist

This tool is designed to provide targeted and tangible education regarding the most practical ways of reducing the risk of falls at home.

Complimentary Pill Box

Results demonstrated most participants use pillboxes to help manage their medications, and pillbox users tended to have better medication adherence than nonusers. Just our way of saying thanks!
Apply & Get Started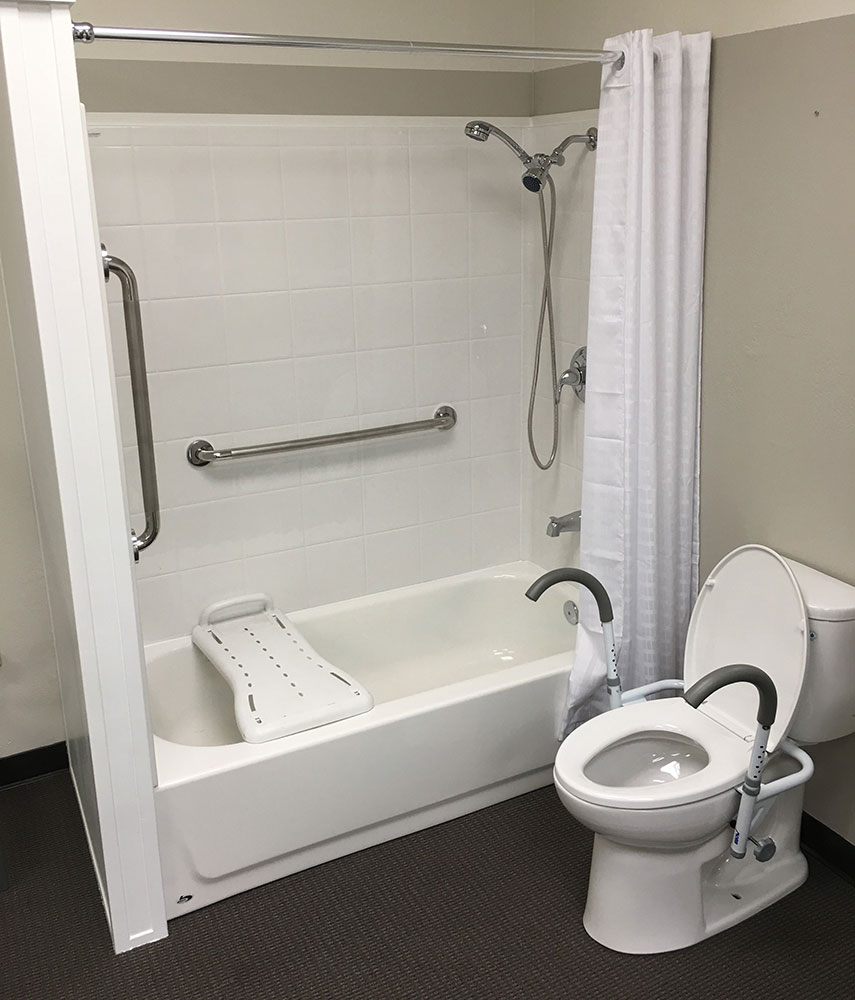 Who Qualifies:
The program is available to Marin County residents with a disability and/or over the age of 60 that are at risk for at-home falls.
Apply for Dignity at Home Services
---
For more information about Diginity at Home or any other questions on how to apply, please call Tonique McNair, Assistive Technology Advocate, at 415-459-6245 x20.
¡Se habla español!