Media & Publications
Board of Supervisors
Final Housing Element Thank You Letter
Posted on February 2, 2023
---
SAN RAFAEL, CA – Board of Supervisors Final Housing Element Thank You Letter:
February 1, 2023
Board of Supervisors
3501 Civic Center Drive, Suite 329
San Rafael, CA 94903
Dear Supervisors,
Who comprises Marin? At times, there is a gulf between who we think of when we describe this county, and the people who make it what it is: a thriving collection of communities. People with disabilities, older adults, communities of color, workers, students, and our unhoused neighbors often fall outside the frame we put around our idea of "Marin." That changed last week, thanks to the dedicated service of our County Supervisors. We at Marin Center for Independent Living thank you for your courage in adopting Marin's Housing Element, making a brighter future possible for those who work here and live here, but at present do not have enough opportunities for accessible and affordable housing. In particular, this Housing Element opens Marin to people with disabilities, who struggle to find, keep, and be fairly compensated work at percentages higher than their non-disabled neighbors. Disabled people deserve a secure presence in Marin County, and we applaud the Board's approval of this Housing Element.
No plan, even one carefully constructed, will fit perfectly with reality. This is particularly true when that plan filters through the vagaries of the development and construction markets. Many important concerns were raised by community members and we do not disregard them as we offer our congratulations. Communities are concerned about the shape developments may take, and those concerns should be addressed as we move forward. To that end, Marin Center for Independent Living is dedicated to housing support and preservation for the access and functional needs (AFN) communities here in Marin and will work to keep our stakeholders informed of the tremendous work the Board has taken on.
Today, the answer to "Who comprises Marin?" has taken a step towards "anyone who wants to." people with disabilities, working families, and many more wishing to make Marin their home face a brighter tomorrow because of the action the Board took at the last meeting. We at Marin Center for Independent Living cannot thank you enough.
Thank you and congratulations,
Marin Center for Independent Living
Marin CIL Awarded Grant for
Emergency Preparedness
Marin CIL among 12 California organizations selected for grants to
fund environmental stewardship and climate resilience projects.
Posted on December 16, 2022
---
OAKLAND, CA – Building upon a long history of climate action and environmental stewardship, Pacific Gas and Electric Company (PG&E) and The PG&E Corporation Foundation (Foundation) have awarded $900,000 across two grant programs intended to support climate resilience efforts in PG&E's hometowns, while also protecting and restoring land, water, and air in habitats and communities across California.
Through the Better Together Nature Positive Innovation grant program, the Foundation will be awarding $500,000 to five grantees – one in each of PG&E's five regions – that preserve California's unique biodiversity, focusing on land, air quality, and water stewardship.
Separately, through the Resilience Hubs grant program, PG&E is issuing $400,000 to seven grantees to support communities in building a network of local climate resilience hubs. Both grant programs prioritize projects that address the needs of disadvantaged and/or vulnerable communities.
"When PG&E issued our Climate Strategy Report earlier this year, we recognized that our approach to climate action must be twofold – we have to become more resilient to the impacts being felt today, while also working to heal the planet and avoid the impacts of tomorrow. Through these two grant programs, we're pleased to work collaboratively with organizations in our hometowns to address both of these challenges with a focus on equity," said Carla Peterman, Executive Vice President, Corporate Affairs and Chief Sustainability Officer for PG&E Corporation and Chair of the Board of The PG&E Corporation Foundation.
Better Together Nature Positive Innovation Grants
As one of the largest landowners in California, PG&E has a long history of responsible stewardship of the natural environment. Through the Better Together Nature Positive Innovation grant program, the Foundation is reinforcing its focus on environmental stewardship and pursuing opportunities to invest in partnerships that will promote protecting and restoring land, water, and air in habitats and communities across our service area.
For 2022, the Better Together Nature Positive Innovation grant program has awarded five $100,000 grants to the following organizations:
4th Second – creating ecosystem services and healthy food access in South Vallejo.
Central Coast State Parks Association – increasing the exposure of underserved K-12 students to coastal habitats.
City of Fresno, Department of Transportation – supporting public transportation and emissions reduction.
Family Harvest Farm – developing a regenerative urban farm in an area food desert.
Seigler Springs Community Redevelopment Association – providing traditional watershed resource management training and support.
"We appreciate The PG&E Corporation Foundation for recognizing our proposal to engage and work with property owners along the Cobb Area Watershed, which feeds directly into Clear Lake. This stewardship project targets watershed management practices in the Cobb Mountain community by recruiting local property owners to participate in "hands-on" workshops interweaving resource management training with direct actions to match site conditions and landowner concerns. Every workshop we hold involves tribal knowledge holders and teachers, who will combine their expertise with that of other topical specialists," said Eliot Hurwitz, Executive Director of the Seigler Springs Community Redevelopment Association.
Resilience Hubs Grants
Recognizing that communities across California face growing threats from extreme weather events such as coastal and inland flooding, heat waves, wildfires, and more powerful storms, the Resilience Hubs grant program seeks to fund and establish physical spaces, or a set of resources, that support community resilience in the face of these climate-driven events. Once developed, these hubs can also be accessed year-round to build and sustain community-adaptive capacity in a trusted location.
For 2022, the Resilience Hubs grant program has awarded $400,000 to the seven organizations listed below. These grants will be funded by PG&E shareholders as part of the company's investments in statewide wildfire resiliency and response, in accordance with a mandate from the California Public Utilities Commission.
The program awarded $25,000 each to four Feasibility Projects to fund an assessment of resilience hub needs and/or conceptual ideas for a resilience hub:
LightHouse for the Blind and Visually Impaired – studying the feasibility of creating a resilience hub at Enchanted Hills Camp for the blind and visually impaired.
Little Manila Rising – assessing the creation of a hub at an existing local community center.
Mattole Restoration Council – studying community needs for a resilience center in Lower Mattole.
North Valley Community Foundation – identifying and evaluating a network of sites across Butte County.
Additionally, the program awarded $100,000 each to three Design and Build Projects toward the design and/or creation of a resilience hub. Through these projects, the organizations will either plan and design new physical spaces or mobile resources, or retrofit existing buildings or structures to support community resilience:
Marin Center for Independent Living – providing an on-site and digital hub to assist people living with disabilities during emergencies.
Support Life Foundation – retrofitting an existing building into a resilience hub with solar panels, batteries, and other upgrades.
Food Bank of Contra Costa and Solano – installing two refrigerated container units for deployable meals for food insecure individuals during emergency situations.
"The Food Bank of Contra Costa and Solano is thrilled to receive funding to strengthen our partners' ability to serve their communities, especially in times of acute crisis. By storing emergency food in central locations, we will ensure the community has access to critical services—without delay," said Joel Sjostrom, President and CEO of the Food Bank of Contra Costa and Solano.
For more information about the Resilience Hubs grant program, click here.
---
About PG&E – Pacific Gas and Electric Company, a subsidiary of PG&E Corporation (NYSE:PCG), is a combined natural gas and electric utility serving more than 16 million people across 70,000 square miles in Northern and Central California. For more information, visit pge.com and pge.com/news.
About The PG&E Corporation Foundation – The PG&E Corporation Foundation is an independent 501(c)(3) nonprofit organization, separate from PG&E and sponsored by PG&E Corporation.
A Tribute to Lois Curtis
Beloved artist and hero of the disability rights movement,
passes away at 55 years old.
Posted on November 10, 2022
---
SAN RAFAEL, CA – On November 3rd, Lois Curtis, a beloved artist and hero of the disability rights movement, passed away in her home in Atlanta, Georgia. Marin Center for Independent Living joins Lois' family and loved ones in mourning her passing and celebrating her life and accomplishments. In 1999, Lois was a plaintiff in the landmark Olmstead v. LC case, which created the legal precedent that protects the rights of disabled people to live and receive services in their communities. The lives of many disabled people, including those served by and working at Marin CIL, would not be the same without her stand to insist upon her dignity and freedom.
When she was 11, Lois was institutionalized at the Georgia Regional Hospital. Eight years later, she had decided that she wanted to live with dignity and as part of the community, and began communicating with Atlanta Legal Aid to help her exercise her freedom. After years of legal fights, Lois, as well as Elaine Wilson, and their supporters, won their fight, when the Supreme Court handed down its historic ruling on the rights of disabled people to live and receive services in their communities as covered by the American with Disabilities Act. The late Justice Ginsburg, writing for the majority, said:
"First, institutional placement of persons who can handle and benefit from community settings perpetuates unwarranted assumptions that persons so isolated are incapable or unworthy of participating in community life… Second, confinement in an institution severely diminishes the everyday life activities of individuals, including family relations, social contacts, work options, economic independence, educational advancement, and cultural enrichment."
In the days since her passing, present leaders in the disability rights movement have spoken out about what Lois' meant to them. Olivia Glaubiger, an emerging disabled leader at Marin CIL said of Lois:
"Like so many amazing disabled leaders that came before my time, I didn't get the chance to meet Lois Curtis, but I certainly felt as if I knew her. As a young disabled woman, I viewed Lois as one of the best advocates our community has had. A disabled woman of color who believed in herself and fought over and over again to live her best life in the community instead of being shut away in an institution. I hope to become half the advocate she was for herself and the entire disability community that she paved the way for."
Christina Mills, who connected with Lois as the Statewide Community Organizer for CFILC, said of their connection:
"Aside from being an advocate and activist, Lois was also a beautiful artist and entrepreneur. She came prepared to California with her pad of paper and pencils. If she liked you, she'd say, "Let me draw your picture." Then she'd say, "$2.00." I loved it! Lois' passing is a huge loss to our community, but what a giant mark she made for all of us while she was here."
It must be said, in this case as in so many others, that the rights of millions were advanced by a black woman insisting upon the recognition of her humanity. Marin CIL is committed to the struggle for black liberation from the scourge of racism that pervades our society.
Most of all, we mourn the loss of a remarkable woman, and wish her family and loved ones peace and comfort in their grief. Rest in Power, Lois Curtis.
Contributions to cover Lois' final expenses may be directed to:
www.gofundme.com/f/final-expenses-for-the-lovely-lois
Floral arrangements for her viewing and funeral service, which will take place on November 11th and 12th, may be sent to:
Donald Trimble Funeral Home
1876 2nd Ave.
Decatur, GA 30032
Phone: (404) 371-0772
A Tribute to Disability Queen Lois Curtis
By Disability Leader Christina Mills
As the CFILC Statewide Community Organizer one of my jobs was organizing the annual Disability Capitol Action Day (DCAD). The event brings folks from across the state and based on each year's specific advocacy priorities there would be anywhere from 1,000 – 3,500 participants. People across all intersections. Families, allies, advocates, activists, policy makers, service providers, etc. It was huge! My most memorable year was 2009, the 10-year anniversary of the Olmstead Decision, when I invited one of the two plaintiff's who won the landmark disability community right to live in the community/most restricted environment. I reached out to invite Lois to attend DCAD to recognize her advocacy, I quickly realized that she had significant disabilities. Lois was not able to easily communicate over the phone. I knew she had I/DD and MH disabilities, but I had no idea how it impacted her daily list. Lois had an amazing Caregiver named Hollis. Hollis was able to foster the conversation and invite that I was trying to articulate to Lois. With her help Lois accepted my invite to DCAD and shortly there after I was booking their flight to Sacramento. I felt like I was meeting the Pope! I personally picked them both up from the airport and took special care of them throughout their short three days here. Now I have to mention, that was after they almost didn't arrive at all. Again, I had no idea what Lois' daily life looked like and that also meant I didn't know she smoked. When I got a call from Hollis during their layover in Phoenix I nearly had a panic attack. Lois wasn't sure if they were going to make it because they were escorted off the plane when they landed. Lois had snuck cigarettes in her bra and decided she needed one badly while flying. I mean, it was her first flight across the country, I don't blame her, maybe she had anxiety and wasn't able to articulate it. Well, she went into the restroom on the flight, lit the cigarette and was caught! The Marshalls met them when they landed and interviewed them extensively to figure out what was going on. I wasn't only worried about Lois and Hollis, but also all the thousands of people coming to DCAD who were going to hate me if they didn't get to meet Lois. Needless to say, she made it.
Aside from being an advocate and activist, Lois was also a beautiful artist and entrepreneur. She came prepared to California with her pad of paper and pencils. If she liked you, she'd say, "Let me draw your picture." Then she'd say, "$2.00." I loved it! Lois' passing is a huge loss to our community, but what a giant mark she made for all of us while she was here.
Local Organization Offers Free At Home
Improvements to Prevent Common Fall Risks
Marin Center for Independent Living is providing critical home-safety
assistance free of charge for people in Marin County
Posted on February 10, 2022
---
SAN RAFAEL, CA – According to the CDC, one in four adults 65 and older fall each year, and one out of five falls cause serious injury such as broken bones or head injuries. Coupled with local COVID-19 ordinances and a competitive housing market, many seniors are feeling as though they don't have enough safe housing options. A local program, "Dignity at Home" launched by the nonprofit Marin Center for Independent Living (Marin CIL), is an ambitious fall-prevention program to address this critical health issue by providing people a no-cost option for upgrading their current living spaces.
"We need to ensure that older adults and people with disabilities can live and stay in their homes," says Matthew Estipona, Community Organizer at Marin CI,L, "As Marin County struggles to address the dearth of housing for our community, Dignity At Home helps people stay in their own homes… and should serve as a reminder that future units must be able to accommodate the diverse and pressing needs of all of Marin residents."
Dignity at Home is free to Marin County individuals who live with a disability and/or are over 60 and at risk for at-home falls. To qualify applicants must have an annual household income not exceeding $119,980. It includes a wide-range of home modification packages for renters and owners alike such as installing grab bars, providing shower seats, fixing broken or uneven wooden steps, replacing worn carpet, and installing railings all free of charge.
In a county where quality of life and active lifestyles are celebrated, it's easy to forget the daily challenges faced by many Marin residents, including issues around housing. People with disabilities and mobility issues often live with the stress of simply moving around their homes. Dignity at Home is alleviating that worry with 95% of participants reporting they have a greater sense of security and confidence.
"My biggest fear was falling," says JoAnne Sainte-Pierre, a Novato resident now able to move around confidently in her own home. "Getting grab bars installed may not sound like much, but it's been a huge comfort. I appreciate it every day."
Marin CIL is committed to making applications as easy as possible. Interested applicants may access the application directly online at marincil.org/dignity-at-home or contact Tonique McNair, Assistive Technology Advocate, at (415) 459-6245 x20 to apply over the phone.
"Our goal is to make it easy and accessible for you to feel secure and stable in your place of residence. The application can be done over the phone with us in three minutes," assures Estipona.
Marin Organization Begins Emergency Battery Distribution In Downtown San Rafael
Posted on October 30, 2020
---
SAN RAFAEL, CA – With over a dozen fires currently burning in California, fire season is here. One non-profit, Marin Center for Independent Living (Marin CIL), is stepping in to help residents ready themselves in case of emergency. Located in Downtown San Rafael, Marin CIL focuses on providing support services to individuals living with disabilities and older adults, two populations whose daily living challenges tend to overlap and may be particularly vulnerable when disaster strikes.
Last year saw the organization distribute over 100 of the portable batteries, a goal Execute Director, Eli Gelardin, says he's looking to double for 2021. "As fire season is now something that is recurring and sustained for all of us, we anticipate a greater need. Power outages can be doubly dangerous for those of us that rely on the support of medical devices." Gelardin continued, "As we have seen throughout the pandemic, the health and safety of our community members must continue to be prioritized. It's all about building resiliency."
The batteries are available in two sizes and take about 24 hours to fully charge. With wheels and a retractable handle, the batteries are portable for most residents regardless of age or ability in an emergency. Each battery has 6 outlets, including USB, for running medical devices, and a power light that makes the units easy to find in the dark. The battery distribution is part of Marin CIL's Powered & Prepared, a larger program that also encompasses disaster preparedness planning. The program also includes support for residents to purchase preparedness supplies by distributing over 100 individual gift cards through a network of local partners.
Maurice Pollard, who facilitates the hand-off of the batteries, says that the batteries are extremely easy to use. "Usually, when someone comes in to pick up their battery, I can take them through how it works within 5 minutes. We've had people call back in and tell us how easy they are to use." Pollard recommends that interested Marin County residents apply to the program now, before fire season becomes heavy. "I would hate for anyone in Marin who needs a battery not get one this year. If you apply now, you can have [the battery] on hand and be ready."
For more information about the program and to see if you qualify, visit www.marincil.org/prepare.
Honoring the Journey of Growing Older
Posted on October 30, 2020
---
Why a master plan on aging? The value of planning to meet the needs of our aging population has never been greater.
Many states, including California, have initiated important steps to develop Master Plans for Aging. To elevate these steps and ensure the voice of older Californians is at the forefront is to listen to older adults, people with disabilities, and those that provide their care and services. One year later, this plenary revisited this effort to highlight these individuals, further understand their experiences, and hear how the COVID-19 pandemic has impacted them.
Residents Relying on
Medical Devices Need to Be Ready
Posted on July 27, 2020
---
Last October, we all experienced the impact of the rolling public safety power shutoffs that Pacific Gas and Electric Co. implemented to prevent wildfires. While these so-called PSPS events were a huge inconvenience, for Marin's most medically vulnerable residents, they were life threatening.
This year, fire season is an added threat, on top of the daily unknowns and stressors for all of us.
During a PSPS, individuals with access and functional needs (aka AFN residents) lose their lifeline to medical devices such as CPAP breathing machines, oxygen concentrators and powered wheelchairs. These all require a hard-wired power source or are operated by rechargeable batteries. How many people with AFNs live in your community?
Marin's AFN community is significant. It includes people with disabilities, older adults and many other underrepresentedcommunities. Overall, people with AFNs makes up over a third of our county population.
In response to this emerging and critical need, the Marin Center for Independent Living is launching a new initiative in partnership with the California Foundation for Independent Living Centers, PG&E and MCE Clean Energy, to support our neighbors who rely on electricity to maintain their life and daily needs. Our goal is simple, to ensure that individuals who are dependent on power are able to safely shelter in place during a power shutoff.
Do you know of someone who is medically dependent on power? We want to make sure that they are connected with our resources and we need your help getting the word out to your family members, friends and neighbors.
Our service offerings include:
Distributing high voltage portable batteries to individuals who require electricity for disability or medical reasons during a PSPS. Those with life-sustaining electrical needs will bepriority.
Assisting qualified AFN community members in enrolling into the public utility Medical Baseline Program. This program enables individuals who are dependent on power to receive a lower rate on their monthly energy bill and receive advance power shutoff alerts from the utility company.
Providing webinars to assist community members in developing personalized disaster preparedness plans, evacuation strategies, and disaster toolkits.
Administering PSPS minigrants for individuals who need assistance covering the costs associated with accessible transportation, lodging and food during a planned power shutoff when a portable battery will not be sufficient.
Referring eligible community members to local programs that improve Home Health and Energy Efficiency while reducing utility bills via programs administered by MCE and PG&E.
All of these services can be accessed and applied for easily and quickly through our website: MarinCIL.org We are also hosting virtual EmPOWERment Town Hall meetings to prepare the community for PSPS events. The 90-minute online meetings on the Zoom platform are offered on the following dates: Wednesday from 10 to 11:30 a.m.; Aug 20 and Sept. 22 from 5 to 6:30 p.m. The program is offered in Spanish on Aug. 26 from 5 to 6:30 p.m.
To expand reach and impact, Marin CIL partners with the Marin County's Health and Human Services Department, the Office of Emergency Services, and Marin's Volunteer Organizations Active in Disaster. In addition, several other communitybased organizations are assisting us to reach out. However, to truly make an impact, we need you to become a messenger for this essential program. Let's make sure no one is left behind this fire season.
For the past 41 years, Marin Center for Independent Living has supported older adults and people with disabilities with critical services and advocacy to help them live independently in the community. The COVID-19 pandemic has spotlighted the necessity for everyone to safely "shelter in place" and the need for our services has never been greater.
It's all about preparation. We are stronger if we prepare together.
Eli Gelardin is CEO of the Marin Center for Independent Living.
Marin's (device-reliant) community is significant. It includes people with disabilities, older adults and many other underrepresented communities.
Black Lives Matter
Posted on June 5, 2020
---
United in solidarity with our staff, board members, consumers, community members, and allies.
The Marin Center for Independent Living (Marin CIL) rolls and stands in support for social and economic justice. We support the need to end racial bias and hatred now. We vow to uplift the voices of black and brown leaders within Marin County's senior & disability community, and increase our participation in intersectional activities that create platforms focused on racial justice in state policies and practices through legislative action, community organizing and hiring practices. We can learn, listen and do better for our fellow humans.
Thank you to everyone who has put their bodies and lives on the line against these injustices through peaceful protesting. While some of us are unable to physically be with you, we are and will continue to support and organize for change.
Our hearts go out to the family of George Floyd, Ahmaud Aubrey, Breonna Taylor, and all the lives impacted by racism, injustice, and violence. Black Lives Matter.
Racism must end.
Photo above of protesters march from the Gateway Shopping Center to Drake Avenue in Marin City on Tuesday, June 2, 2020. The event was organized in the aftermath of George Floyd's death while in the custody of Minneapolis police.
Introducing the Disaster Access
& Resource Program
Posted on May 1, 2020
---
Program Enables Eligible Customers with Disabilities and Older Customers to get Backup Power, Lodging and More for Use During PSPS Events and Emergencies
SAN RAFAEL, CA — As part of Pacific Gas and Electric Company's (PG&E) commitment to safety and supporting customers and communities, the company will join with the California Foundation for Independent Living Centers (CFLIC) as it supports customers with disabilities and older customers who are most vulnerable when the power goes out.
Known as the Disability Disaster Access and Resources Program, the joint effort will aid the disability, aging and Access and Functional Needs (AFN) population ahead of a Public Safety Power Shutoff (PSPS), when power is turned off during times of heightened wildfire risk.
The pilot disaster readiness program is being implemented by local Independent Living Centers associated with CFILC. The program will enable the local centers to provide qualifying customers who use electrical medical devices with access to backup portable batteries through a grant, lease-to-own or the FreedomTech low-interest financial loan program. Transportation resources, lodging and food, emergency planning, education and outreach about PG&E programs such as Medical Baseline also will be part of the program.
Applications for portable backup batteries will be available online and at Independent Living Centers across the state. Individuals who use life-sustaining electrical support will be the highest priority. Through the application process, the CFILC's Disaster Resource Advisory Committee will make the ultimate determination about the distribution of resources. CFILC will administer all aspects of the program.
Marin Center for Independent Living (Marin CIL), a forty-one-year-old community-based organization that provides services and advocacy to individuals with all types of disabilities including older adults, is one such program participating. In coordination with other countywide efforts, Marin CIL will work with individuals who utilize assistive technology and medical devices to determine the most appropriate assistance based on power needs.
"Recent events, including the California Wildfires and the COVID-19 Pandemic, has drawn attention to the importance of safely sheltering in place. For people with access and functional needs, this includes having disaster toolkits as well as access to portable batteries to power medical devices. This new partnership will allow Marin CIL to expand our efforts and support the community during an unprecedented time of need," said Eli Gelardin, Marin CIL's Executive Director.
For requests for lodging, transportation and battery backup systems, please email Peter Mendoza, Director of Advocacy: peter@marincil.org. He can also be reached by phone (415) 234-3840.
Coordination of resources takes time, so individuals are encouraged to engage with their local centers and formulate a plan long before a safety shutoff is imminent. Customers can find the location of Independent Living Centers by visiting www.cfilc.org/find-ilc. Hours of operation may be impacted due to the COVID-19 pandemic.
"This program has the potential to shape the future of how individuals with disabilities and older adults are provided opportunities to engage in training and resources to better prepare all of us during times of emergencies and PSPS events. PG&E and CFILC believe it is critical to give people with disabilities who are at risk the tools and resources they need to be prepared in order to maintain their health and safety," said Christina Mills, CFILC Executive Director.
CFILC serves as a membership association for most of the local Independent Living Centers across PG&E's service area. They are grassroots organizations run by, and for people with disabilities, and they provide a variety of services to people across all types of disabilities and ages. Partnering with centers already working together to support the most vulnerable individuals in PG&E's service area is one of the best ways to reach the disabled community during PSPS events or emergencies.
Turning off the power creates a hardship for all PG&E's customers, and a PSPS can impact vulnerable customers dramatically. By working with and offering financial assistance to CFILC, PG&E can help alleviate some of the disruptive impacts and support the safety and wellness of these customers.
"The ability to successfully help our customers prepare before, during and after a Public Safety Power Shutoff or other events such as a wildfire will depend greatly on community partnerships and associations. At PG&E, we are extremely thankful for CFILC and all they do to provide assistance to Californians. They are uniquely positioned to support the AFN community by providing services and advocacy through their existing programs and campaigns," said Laurie Giammona, PG&E's Chief Customer Officer and a Senior Vice President.
Even before the official program was launched, PG&E and CFILC partnered to provide the AFN community with accessible transportation, lodging, backup batteries and other services during safety shutoffs in 2019.
During events in October and November, more than 1,100 individuals got some assistance from the CFLIC with the support of PG&E. That support includes providing more than 195 batteries for backup power and 217 hotel stays. Additionally, more than 20 customers were provided with accessible transportation to hotels and 122 food vouchers were provided. Many of the local Independent Living Centers provided charging for phones and electric devices.
---
About California Foundation for Independent Living Centers
The California Foundation for Independent Living Centers (CFILC) is a registered 501(c)(3) non-profit corporation that increases access and equal opportunity for people with disabilities by building the capacity of Independent Living Centers (ILCs) throughout California. In addition to operating as a membership organization, CFILC has several statewide programs and campaigns that focus on different areas of disability advocacy and provide avenues of success for both their members, the IL Network and more importantly people with disabilities of all ages who chose to live independently in their community of choice.
Independent Living Centers (ILCs) are grassroots organizations run by, for, and about people with disabilities. CFILC's membership includes 23 of California's 28 ILCs and 56 of the state's 58 counties. ILCs provide advocacy services to people across all types of disabilities. Services include peer support, information and referral, direct advocacy, systems change advocacy, housing, assistive technology, independent living skills training, transition and personal assistance services.
About PG&E
Pacific Gas and Electric Company, a subsidiary of PG&E Corporation (NYSE:PCG), is one of the largest combined natural gas and electric energy companies in the United States. Based in San Francisco, with more than 23,000 employees, the company delivers some of the nation's cleanest energy to nearly 16 million people in Northern and Central California. For more information, visit pge.com and pge.com/news.
Marin CIL and the Shelter-in-Place Order
Posted on March 19, 2020
---
Marin CIL is adhering to the Shelter in Place ordinance issued by County of Marin's Public Health Department and has transitioned to a virtual office.
Dear Friends,
Marin CIL is adhering to the Shelter in Place ordinance issued by County of Marin's Public Health Department and has transitioned to a virtual office. We strongly advise that all community members adhere to this ordinance and practice a strict policy of social distancing.
In Marin CIL's virtual office, staff are available through phone, email, or Zoom during our normal work schedules- 9 am to 5pm and all departments continue to provide services. Staff are checking voicemail and email regularly.
While there are many different resources available, we wanted to share a few for our Access and Functional Needs community members and families.
Marin COVID-19 Website: https://www.marinhhs.org/coronavirus
Marin COVID-19 Hotline: (415) 473-7191
CA Relay Service, Dial 711: COVID-19@marincounty.org
Marin County/Marin Aging and Disability Resource Connection Information & Assistance Line: (415) 457-INFO (4636)
Administration on Community Living COVID-19 Resources: https://acl.gov/COVID-19
Plain language resources to help people with developmental and intellectual disabilities, their family members, and professionals:
For emotional support and mental health, the Friendship Line is available 24/7 as a crisis help line for older adults: 800-971-0016 or you can text HOME to 741741 if you are feeling depressed, sad, or going through any kind of emotional crisis. A crisis worker will text you back immediately if you prefer text over the phone, this is a free service.
Warm Line Community Action Marin (Peer to Peer Counseling): (415) 459-6330
Crisis Stabilization Unit: (415) 473-6666
Mobile Crisis Team: (415) 473-6392
The California Department of Public Health (CDPH) has a regularly updated page for information and guidance:
https://www.cdph.ca.gov/Programs/CID/DCDC/Pages/Guidance.aspx
For CDPH's COVID-19 Public Health Guidance for Individuals with Access and Functional Needs, visit http://bit.ly/2W7ttgh.
We are committed to providing ongoing support and services to our community during these difficult times.
Sincerely,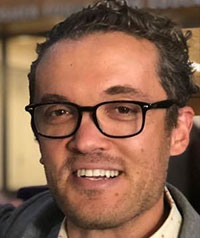 Eli Gelardin
Executive Director